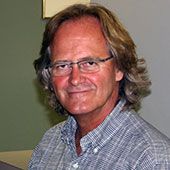 Meet the Dentist: Dr. David B. Lawson Profile
Dr. Dave Lawson graduated from the University of British Columbia in the Faculty of Dentistry in 1975. He began practice at #901 – 805 W. Broadway and remained at that location until 1998. The Beach Avenue office was set up in 1996 and Dr. Lawson moved over full time in 1998 after closing the Broadway office.
In March of 2012 we moved to newly equipped office space at #603-1788 West Broadway which has a spectacular view from the sixth floor over English Bay and the North Shore Mountains.

Dr. Lawson grew up in Regina, Saskatchewan and has lived in Vancouver since 1965. He served as team dentist for Vancouver's NHL team for twenty years and the NBA team for six years. Dr. Lawson has served as the chief scrutineer for the College of Dental Surgeons of British Columbia for many years. He was part time clinical instructor at the Faculty of Dentistry, University of British Columbia for six years. In 2003 Dr. Lawson was nominated to the Pierre Fauchard Academy an international dental honorary society. Dr. Lawson has logged well over 1000 hours of continuing education.

Dr. Lawson has children living in Vancouver, Toronto and Australia. His hobbies are home exchanges, travel, sailing, spending time in the Cariboo, swimming and running to keep fit.
Take advantage of Dr. Lawson's extensive dental experience and expertise and place your teeth in good hands. Call our office today to schedule an appointment!